MIDWEST CONVENTION NEWS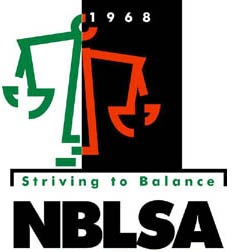 I
Frequently Asked Questions:
1. What are "Delegates?"
Delegates are members who have been selected by their local chapters to discuss and vote on amendments or proposals for both the National and Regional constitutions and by laws. Preparation is done by reviewing both regional and national documents and sending all amendments or proposals prior to the convention by the designated deadline to the Regional Vice Chair to be included in the delegate handbook for debate or discussion by other chapter delegates. Delegates are also expected to attend all meetings in business attire (i.e. interview wear).
2. What are "General Attendees?"
General Attendees are members who have come to the convention in order to participate in the community, social and educational activities organized by the Midwest Regional Executive Board. General attendees are strongly encouraged to attend because it gives each member an opportunity to network with other members and various business, community and legal organizations who send their representatives.
3. Can delegates attend the same events as the general attendees?
Of Course!! The meetings are generally coordinated to accommodate delegates because they are required to attend the workshops and community service event (s).
4. If I am a competitor, can I also be a delegate?
No. Delegates must attend all the plenary sessions. However, for smaller chapters the Midwest Executive Board may make some exceptions. Ideally, competitors will compete in the Moot Court Competition and than if they have time participate in all other convention activities.
5. We have a small chapter and cannot afford to send anyone, will MWBLSA pay for us to attend?
Look at the Midwest Constitution for details. However, local chapters should be coordinating fundraising efforts throughout the year in order to attend both conventions and/or get support by talking to the Dean of their law school.
Please Subscribe to the Midwest electronic list serve by sending an e-mail to nblsamidwest-subscribe@yahoo.com
We would love to hear your feedback about our web site!
Send e-mails to: mwblsa_director@yahoo.com